Welcome to the Freedom Planet Wiki! It's a place where you can discuss and expand on all things relating to Freedom Planet and its world, Avalice. We're a public community and anyone can edit our articles. However, please remember to ensure a neat and informative website.

Warning: this site contains spoilers, so beware!
Getting Started
So you want to join the ranks of the editors? Absolutely! But first things first. You'll need to sign up for a
Wikia account
. Once your account is active, go find an article that has something missing or inaccurate, and fix it up. If you think something needs an article of its own, create it! Be sure to add any new pages to appropriate categories; it makes it easier to keep things organized.
Don't be afraid to upload pictures, screenshots, even videos! Just one rule: keep it clean. This is a family-friendly site after all.
Tutorials that can help you at creating/editing articles:
Discord Server
If you see this, your JavaScript might be disabled or DiscordIntegrator plugin isn't working. If the latter, please contact a wiki administrator.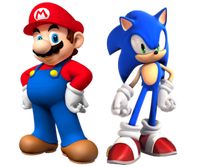 Platformer Games
Go to these sites for info or for help with your own wiki!
A Hat in Time • Azure Striker Gunvolt • Banjo-Kazooie • Bloodstained: Ritual of the Night • Broforce • Castlevania • Cave Story • Code: Hardcore • Conker • Contra • Crash Bandicoot • Croc • Cuphead • Donkey Kong • Drawn to Life • Epic Mickey • Ganbare Goemon • Geometry Dash • Jak and Daxter • Jazz Jackrabbit • Kirby • LittleBigPlanet • Mario • Mega Man • Metal Slug • Metroid • Oddworld • Ratchet & Clank • Rayman • Rocket Knight • Shantae (and WayForward games) • Shovel Knight • Sonic • Spyro the Dragon • Strider • Yooka-Laylee
Want your community included? See how!
See all of our Platformer gaming wikis!